UnmannedRC X800 Quadcopter for Long Endurance
Regular price
$1,400.00
Sale price
$2,100.00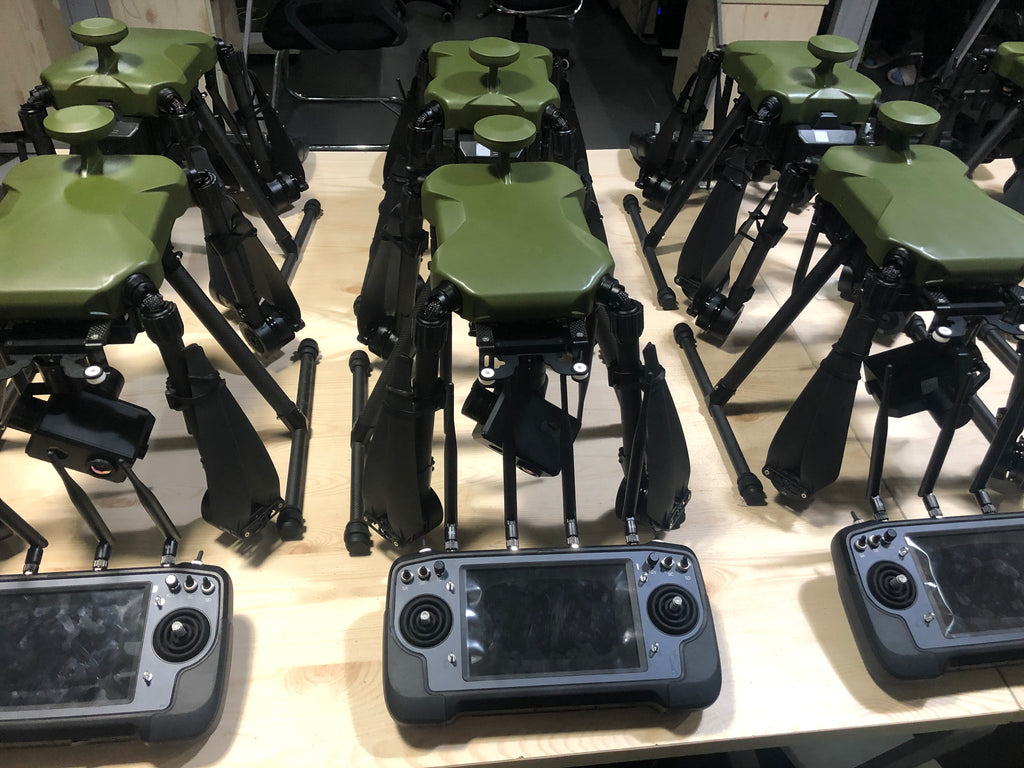 UnmannedRC X800 is a lightweight 800mm size quadcopter that features 50 mins flight time.with1kg payload ( dual sensor gimbal camera, oblique camera, 3-axis gimbal 61MP camera).
it can carry dual sensor gimbal camera ( 10X RGB zoom, 1080P video with 640*480px thermal sensor), with skydroid H16 PRO it can reach over 30km data/video range, also it can carry ADTi mapping camera for photogrammetric mapping, with our adti 26MP Ultra lightweight camera, it can reach over one hour endurance, with ADTi 61MP full frame mapping camera with 40mm full frame lens, it can fly over 50 mins.
For high accurate mapping mission, it can use either Emlid Reach M2 or RS2, or CUAV C-RTK2 for RTK/PPK mapping.
Dimension: Unfolded, propellers and landing gears included,933*933*469mm Folded, propellers and landing gears included,378*326*363mm
Diagonal Wheelbase: 800mm
Weight: 6kg with 16Ah 6S battery
Max takeoff weight: 10kg
Max Payload: 1.5kg
Operating Frequency: 2.4000-2.4835 GHz; 5.725-5.850 GHz
Hovering Accuracy (Loiter ): ± 0.5m
Max Angular Velocity: Pitch: 300°/s, Yaw: 120°/s
Max Pitch Angle: 40°
Max Ascent Speed: 16.4 ft/s (5 m/s)
Max Descent Speed (vertical): 9.8 ft/s (3 m/s)
9.8 ft/s (3 m/s): 81 kph (50.3 mph)
Max Wind Resistance: 39.4 ft/s (12 m/s)
Max Service Ceiling Above Sea Level: 9842 feet (3000 m)
Max Flight Time: 60 min (no payload)
Ingress Protection Rating: IP43
GNSS: GPS+GLONASS
Operational Temperature: -4° to 122° F (-20° to 50° C)